Local Outreach:
Worshipping in Park Place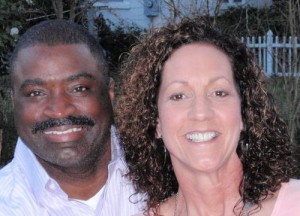 Conley White
Urban Discovery Ministries, Inc.(UDM)establishes and equips churches structured for intervention, intentional discipleship, and empowerment. Instead of being an end in itself, UDM designs mercy ministries to attract resources into the inner-city that create trust and feed relationship-based church discipleship and Bible training.
The McAdoo's dream is to take 1Died4All basketball camps international, reaching thousands of kids and mobilizing hundreds of churches in the process. The first step in that dream started last summer with a camp in Kenya where 110 out of 140 participants gave their lives to Christ.
The Navigators is a ministry that shares the gospel of Jesus and helps people grow in their relationship with Him through Life-to-Life® discipleship, creating spiritual generations of believers. Since its founding in 1933, The Navigators has upheld the mission "To know Christ, make Him known, and help others do the same®." Watch the video below and read on to learn more about our ministry efforts around the globe.